Call for Submissions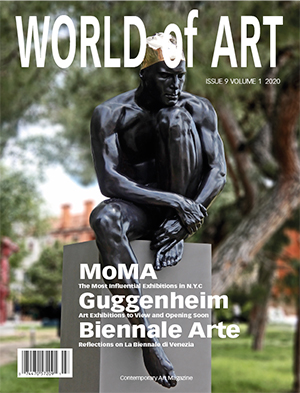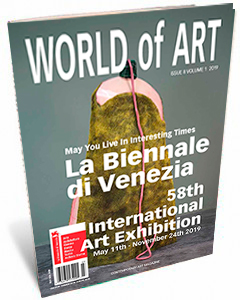 World of Art Contemporary Art Magazine
I would like to take this opportunity to invite all interested contemporary artists to submit for approval of acceptance in the new issues of World of Art Contemporary Art Magazine, the most comprehensive overview of rich and varied events, exhibitions and collections highlighting the most influential current or upcoming art shows to see at the most famous art museums and world's leading exhibition spaces including in the list MoMA, Guggenheims, Biennale Arte and many more.

In order to complete a submission please ask, fill and return the current issue Registration Form or simply, provide by email a short statement or writing, 2 - 6 image files at 300 dpi up to 2500 pixels (as attachments), the works details (title, year, technique, size) and the ad fee.

The magazine is available both as e-magazine and museum quality printed edition.

World of Art Magazine is a high quality publication with a flawless design and including a selection of most notable contemporary art that offers maximum views for fine artists through press release distribution.

With a projected readership of about 120,000 art readers, World of Art is a smart opportunity to professionally present your gallery artworks among a milieu of remarkable content, to gain publicity and grow sales.

The magazine circulation is through eCommerce channels, press store and by our partners. We do make sure your ad reach 400+ sites from Bing & Google News to CBS, Fox, ABC, CW, NBC affiliated broadcasting websites and social media platforms. WOA magazine is also send on News Information Engine (NIE) circuit that is subscribed by millions of corporate decision makers and market makers

We are looking forward to your publishing materials.