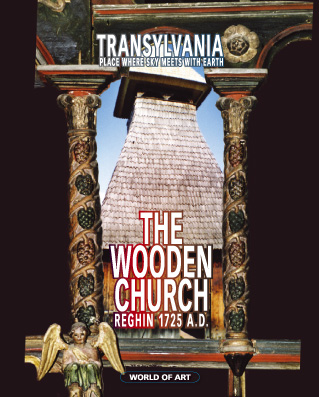 Documentation from the year 1228 indicates that the town was originally incorporated during the reign of Saint Louis, sometime between the years 1077 and 1095 A.D, using the name 'Saxon-Reghin.' The earliest population was of Saxon-German descent. However, an influx of Hungarian and Romanian workers to the region increased the size of the town significantly as these newcomers settled on the outskirts of the municipality in areas that came to be known as "The Maiers." It was here, at the margins of the newfound settlements that the Romanian population of Reghin built a small church for themselves in 1725...

wORLD oF aRT series

Book SIZE

12 x 9½in /39,5 x 24,5cm., 66

HIGH QUALITY

color pages, hardcover, Printed in EU.

DISTRIBUTION IN THE WORLD MAJOR BOOKSTORES BY GREENLEAF BOOK GROUP AND INGRAM BOOK COMPANY, INCLUDING BARNES & NOBLE, BORDERS, AMAZON, POWELL'S, ALIBRIS, BOOKS-A-MILLION, BUY.COM, WAL-MART, E.CAMPUS AND MANY OTHERS IN USA, CANADA, FRANCE, GERMANY, BRITAIN, AUSTRALIA.